Nutrition Requirements
_
Nutrition Plan Of Cozytime
Healthy food and nutrition are vital for optimum early learning and cognitive development. Therefore, we focus just as much on providing high-quality food at meal time, as we do an inspiring early learning environment.
At Cozy Time your child will be provided with a nutritious breakfast, hot lunch, and afternoon snack prepared by our academy cook. All meals are prepared fresh on-site using only high-quality ingredients and follow the official Canada Food Guide.
Our Menu changes to match each of the four seasons. In doing so, we provide students with tasty, nutritious, and seasonally appropriate meals which they will love, regardless of their specific dietary requirements.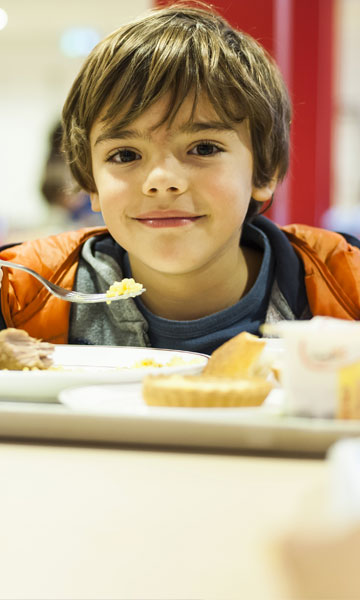 The most important period of life is not the age of university studies, but the period from birth to age six, for that is the time when man's intelligence itself is being formed. At no other age has the child a greater need of intelligent help, and any obstacle that impedes his creative work will lessen his chance of achieving perfection
The following guidelines will be enforced at Cozy Time:
Any allergies, dietary restrictions (note this does not mean dislikes) or cultural considerations, will be accommodated and posted in all classrooms and the kitchen.
Records for all children under one year will contain written instructions from a parent of the child with regard to feeding.
Children one year of age or older who are present at meal time are provided a meal unless special dietary and feeding instructions are on file.
Children one year of age or older are provided between meal snacks unless special dietary and feeding instructions are on file.
Drinking water is readily available to the children (e.g., water bottles for each child, disposable cups and running water, etc.)
Each meal includes at least four food groups
Each snack includes at least two food groups
Opportunities are present for children to prepare and serve food
Opportunities to develop and enhance socialization skills, self-regulation, and language skills are kept in mind during meal times.
At Cozy Time we promote good eating habits by:
Providing nutritious food and beverages that incorporate family and cultural preferences.
Creating positive eating environments with foods and portion sizes that are responsive to children's cues of hunger and fullness.
Providing suitable child-sized tables and chairs.
Supplying dishes and eating utensils that are attractive, durable and of suitable size and shape for small hands.
Ensuring that dishes and utensils match the children's capabilities so that they can graduate from bowls and spoons to forks and plates.
Providing a quiet time just before meals so that the atmosphere can be friendly and relaxed at meal time.
Avoiding delays in food services so that the children will not have to sit and wait.
Serving foods family style, where possible, with small groups of children and at least one adult sit around a table and serve themselves.
Providing an opportunity for children to leave the table if they become restless before the meal is over.
Encouraging children to practice self-care skills (e.g. feeding themselves) and help with food preparation, distribution etc.
Setting a good example by having a positive approach to new foods and pleasant table manners.
Being prepared for spills and calmly cleaning up and offering reassurance when they happen.
Encouraging interesting conversation and modelling language related to food, drink and eating to support communication development.